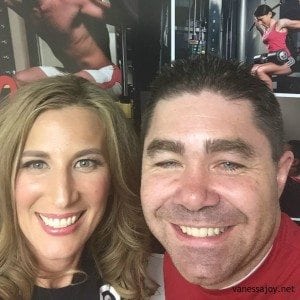 I met Bradley Clarke about 3 years ago while I was performing for BYU Education week. He approached me after one of my performances and asked me if he could do a special kind of a massage for me to help me perform better. He said musicians/speakers are just as hard on their body as an athlete. I totally believed him because after a long day performing it is very taxing job and I'm usually very exhausted. A few friends gathered around as he performed a few simple techniques that right away felt lifting for me. I didn't feel as heavy or as weighted down. I thought it was cool and wanted to learn more about it. I've been to see him a few times for some sessions that have really been amazing. (I would go see him more often if I lived in Utah) I think it has helped me sing with more ease than I have felt before. I hope you can learn what it is he does because it isn't really massage as in relaxation – it's a technique and I find it fascinating. Bradley will be contributing here on the blog regularly and below is his description of what he's done for you to get to know him better.
"I am a Licensed Sports Massage Specialist. I specialize in functional massage therapy related to peak human performance. I have been in this industry for over 6 years now. I am contracted with the Utah Valley University Women's Basketball team. I am business owner of Sports Massage Specialists. I have volunteered as the head massage therapist with the Association of Volleyball Professionals for two years when they held their tours in Salt Lake City, Utah at Liberty Park. I have taught Sports Massage Techniques and other modalities at Provo College as an Adjunct Professor in 2015. I have a BA in Culinary Arts from Utah State University. I am aspiring to get a Masters Degree in nutrition and sports psychology. I am currently a student at the Dr. Christopher School of Herbal Medicine in Springville, Utah. I am also a student at BYU-Idaho through the Pathways Program.
Also working on Personal Training Certification. My philosophy is quite simple: Body, Mind, and Spirit Connection. Need all three for Homeostasis." – Bradley Clarke
When Bradley heard my "Forever" album he wanted to use it in his practice. I'm happy to report, that his clients have heard my music while visiting his office and have enjoyed the music. It's great to have Bradley aboard! He'll be sharing a lot of information with us – he has a ton of education and I'm excited to hear from him here on Wednesday Wellness.
https://www.vanessajoy.net/wp-content/uploads/2016/01/VanessaJoyandBradleyClarke-4.jpg
960
960
Vanessa Joy
https://www.vanessajoy.net/wp-content/uploads/2015/11/VanessaJoy-Gold-300x117.png
Vanessa Joy
2016-01-13 10:48:11
2016-01-05 18:55:15
Sports Massage Therapy - Bradley Clarke