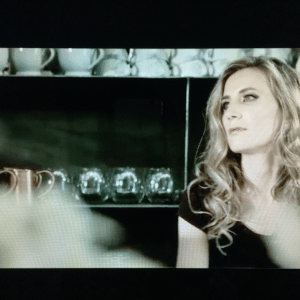 You wouldn't believe the anxiety and stress I've had over releasing one little music video. There are so many details to get done and I wanted to get them all done right. Everyone I worked with was amazing and I'm so thankful to everyone who was on my team. It's a dream come true to actually see this thing come to reality. I've thought about filming music videos for months now. I think the first time it really became a focus was last February 2015. Can you believe that? Wow! Almost a year ago. Things take time and effort. I wanted to show/tell you that if you believe in yourself – your dreams will happen as long as you focus and keep persisting.
A year ago is when I began focusing, but even before that time – it was a dream. I've always thought it would be cool to have a music video of my own, but how do you go about putting it together? What song? What location? I'm skipping a lot of details here but you get the idea, a lot had to happen.
I had to keep reminding myself of my own advice – As you put your efforts toward a goal eventually you will see things come together. Sometimes it seems like things move very slowly, but in the end, if you stay at it, you will see it begin to take shape and become a reality and your dreams will be a thing of the past because now it is real. It's important also along the way to celebrate all of the milestones – even the small ones that may seem insignificant. All progress should be given the credit and celebration it deserves. I don't always remember to do this, but in the moments that I do give attention to what I've accomplished and give gratitude for it I'm much happier, and the more I concentrate on happiness the more my goals continue coming together.
Any time that you are experiencing frustrations of any kind having to do with your progress, take a step back and look at the whole picture. Celebrate what is going right and focus on that and it will make all the difference. Don't give up! Pretty soon you'll be there!
https://www.vanessajoy.net/wp-content/uploads/2016/01/VanessaJoy.png
2424
2423
Vanessa Joy
https://www.vanessajoy.net/wp-content/uploads/2015/11/VanessaJoy-Gold-300x117.png
Vanessa Joy
2016-01-14 10:00:50
2016-01-13 13:24:56
My music video