A voice of heaven rising above the din of contention dominating the world. A voice of meticulous innocence expressed in song from a joyful heart. Vanessa Joy sings peace to those who seek and find it here. Of all the possibilities and choices in the entire universe, Vanessa Joy has chosen music to share and lift mankind. This is her gift to the world.
"Goldstein and Joy banter was constant, hilarious and spontaneous. When playing a supporting role to Joy's vocals, Marvin is skilled and precise in his technique. Marvins shows humorous showmanship."
"Joy's vocals reflect the best stylings of Irish and Scottish music. Vanessa's range was both impressive and unexpected as she sings ballads with traditional coloratura, but also performs "Pie Jesu" with a full throated operatic timbre. "Shenandoah" was soulful, and "Nocturne" a lullaby. Her brief forays into fiddle music were lively and light-hearted and kept feet tapping throughout the auditorium."
"The quality of the show was outstanding and their audience engagement was excellent. Danny Boy and Amazing Grace were executed to perfection. A first class performance from first class people"
Dear Vanessa,
From the bottom of my heart I want to thank you for coming to our home and sharing your talent with our family and friends. You are and Angel sent from Heaven. You are blessing so many people who need your special gift. Thank you for your love and support. - Joseph
Thank you so much for including me tonight. My soul has been wieghed down and my heart heavy. Tonight lifted my spirit and reminded me of the peace I always find in good music. Thx
Vanessa,
I wanted to thank you for being in the Fayetteville Georgia Stake tonight with Marvin!!! Your amazing voice, along with Marvin's remarkable gift of music was totally overwhelming!!! As it turned out, my wife, oldest daughter and son were unable to make it due to sickness but my middle daughter (and gifted flutist) were able to have a daddy/daughter date... She's been home from her mission less than three months so her love of missionary work was in full motion this evening... I wish we could have had a dozen investigators in the audience!!! I was baptized in 1978 and in all those years have never been touched as I was this tonight... Your beautiful voice and the incredible piano music and spoken was without doubt the most beautiful I've ever heard... While it may not of costed a cent to attend, I would of gladly paid $100 a piece and listened another several hours!!!
May our Heavenly Father keep you safe in all your days...
With Humble Heart,
Rob Kiser
Vanessa Joy sounds stunning no matter if it's live or from a recording. A beautiful, clear, strong voice.
Anyone who has not heard Vanessa Joy sing has really missed a treat! Whenever I learn that she will be performing anywhere in Utah, my husband and I make every effort to attend. Her sweet voice matches her sweet personality. And when she performs with Marvin Goldstein, it's twice the reward!
I like listening to uplifting and inspiring music and your music inspires me and lifts my spirit so that when I sm feeling down I listen to some music and it perks me up
I have been following Vanessa for years and not only love her music but I love her! She is so real and down to earth, even with the amazing gifts and talents she possesses. Recently, I had the pleasure of listening to Vanessa Joy sing in Lacey, Washington and again at BYU Education Week. Her voice is so clear and beautiful. My favorite part of listening to Vanessa is the spirit of peace that I feel when she performs. One of my friends commented rightly, "Vanessa is a master of her craft. Many people can practice and perform music that is beautiful but she can create music before your eyes!" I own multiple albums of hers and love them all. Let Your Arms Enfold Us, from her Sweet By and By album, is one of my favorite songs that saw my children and I through some pretty dark times. It is beautiful and so peaceful. I enjoy every encounter with Vanessa and her soul fulfilling music!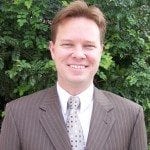 Just wanted to say from a musician's point of view, Vanessa has an absolutely incredible voice. Not only is she a "joy" to listen to, she's fun to hang out with, as well - great personality! MC6 had a ton of fun singing with her with Marvin Goldstein playing in the background. Thanks, Vanessa! I look forward to singing with you again 🙂

I just wanted to write and tell you what I thought of The Voice, which I just picked up recently. On most CDs I buy there are usually 1 or 2 really good tracks and the rest are just filler. But every single song on your CD was outstanding. I was just really impressed with the quality of your singing, the music , everything is just extremely well done. Thanks for making such good, uplifting music.
Loved the show. Love youze guys Hope to see you again soon. All the best.
I had the pleasure of hearing Vanessa Joy play in Las Vegas at Singles Conference. And she is a songbird. A magnificient Olivia Newton-John like voice that captivates you when she sings. Definitely a singer to give your ears a musical massage.
I have seen you with Marvin since you have been coming to BYU ed. week. I think the first yr. you could only sing and not speak.but that was enough! you truly have the voice of an angel. so inspiring, so divine. just love to listen to your CDs in my car, it shuts the world out. thanks for sharing that amazing voice with all of us.
I love giving out your CD... it's not only a gift... it's a testimony of Christ. It's so beautiful and touches deep in the soul. The soft, peacefully played piano compliments so well your voice and the message... Marvin is amazing on the piano. I have always really liked his peaceful style and have several of his CD's.You are the perfect combination! Thank you so much again! I hope you keep creating such beautiful CD's.
Thank you for your music "His eye is on the sparrow" where I found comfort... you have the best arrangement and voice for this song that I just couldn't hold back my tears when listening to it. Thank you again!
I was there at the Billy Dean/Marvin Goldstein Concert, in Payson! You were great! It was a great performance! You guys were all great! Vanessa your voice is so crystal clear, it was just beautiful! Hope to catch you guy's concert again.You all 3 work great together!
Vanessa-- Your Ed Week presentations were OUTSTANDING! Not just your voice and Marvin, but the message you conveyed was clear and deep. Good luck with your missionary tours. Thank you!! You touched our hearts. PS We know Greg Olson. Your DVD with his artwork is amazing.
I thoroughly enjoyed watching the Gold 'n Joy promo.
I just watched your sample clip,and I think you send a clear strong message...with your beautiful voice.This was the first time I had heard your music,but it won't be the last.God Bless you.
I just watched your sample clip,and I think you send a clear strong message...with your beautiful voice.This was the first time I had heard your music,but it won't be the last.God Bless you.
Thank you for sharing your glorious voice and spirit with us. We are most appreciative. It was so fun to have you at Southern Virginia University. You are beautiful and sing like an angel. I loved watching you and Marvin interact. You are quite a team! Thank you for your fabulous concert and participation. It was wonderful.
I watched the DVD and listened to your lovely music. I thoroughly enjoyed it. You do have a lovely voice, although not very Southern (just teasing), and with such a sweet spirit. I always enjoy Marvin's playing and the pictures are beautiful and even have the same sweet spirit as you.
Thank you for coming and sharing with us your beautiful music. Your singing is like a great symphony of angels. You have touched our hearts.
You have a beautiful voice and I was super impressed with how well it resonated in some of the churches in Israel, especially in Jerusalem near the Pool of Bethesda. Very moving!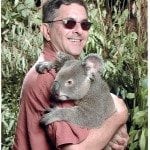 Vanessa has been an inspiration to me over the past year. Her abilities really have no boundaries from straight classical through light jazz, pop, religious and international music. It is rare to find someone with that much in one package! I have the privilege of accompanying her on various events as we share the front stage together. What a compliment to my career has been Vanessa Joy! She is forcing me to practice ! yuck! Marvin Goldstein
Your talent is probably the finest to ever be part of Showtime or any of the Entertainment jobs (USO or BYU) that I've participated in. Bless you!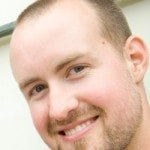 Vanessa, is a delight to work with. She has a great sense of humor and a light attitude. Not only that, but she's got a great voice!
I taked a look for your songs and I loved it so much and I am so happy because I met and took photo with a beautiful angel like you on the ship and I will be in the summit of my pleasure if you remember me. I hope to see you in my dreams and make a huge success in anew album .Good luck .see you.
I enjoyed listening to you very much, it was like the Balm of Gilead to my aching soul. Thank you from the bottom of my heart. I so wanted to find you after and hug you tight! ...thank you for shining a beautiful light and making it easier. With love.
Vanessa you are amazing. So is Marvin. Your spirit just soars through your voice and it's so sweet to feel your testimony through song. And the fun songs we got to watch rehearsed ... you're a doll. Marvin had my family in stitches last night. Vanessa, I have NEVER heard a voice comparable to yours. Perfect. xoxoox
I just wanted to let you know how much I enjoyed your music this past weekend. You have an incredible voice. The mix of you and Marvin is wonderful. You both compliment each other so well. I will now be a follower of your music. Thank you so much for sharing with us. I can't wait to see you perform again.
Hello Vanessa, I so much enjoyed meeting you and Marvin at the Coastal Community church! What an amazing concert. I didn't want it to end. Your contributions were so wonderful. Bless you!
( Columnist for My Senior Life Newspaper )
Vanessa Joy really she is one of the best singers she have marvelous voice and a lovely personality when you meet her you feel that you know her since a years she's very talented. I'm expecting for her within few years she'll be one of the best singers in the states and all over the world. It didn't surprised me when I searched on the internet and found that she was only 4 she began playing the violin because when you hear her voice and her songs you'll know that she born as a talented artist. Really I hope to have the chance and attend other concerts for Marvin and Vanessa and hope to see them here in Egypt again.
We had the great pleasure of listening to you sing with Brother Goldstein at Education week. You were very sweet and spoke with my kids. Thanks! The entire experience of your performance, BYU etc. was inspiring to all of us. The kids have made us promise to bring them back next year.
I thrilled at your Education Week performances last week. I hope you'll be back next year, and can say a bit more. 🙂 I found your "Sweet by and by" CD at the BYU Bookstore. I hope you'll record more—both familiar Mormon hymns and show tunes.
Thanks for all you're doing with your music I was at the education week and I went to every showing that you and Marvin were at! I love to sing and play piano and you just touched my heart! Thank you!
I thoroughly enjoyed your singing performance at the Aug. 16th concert. Again, you have a gorgeous voice and the Spirit of the Lord shines through your gift. It was a treat and a wonderful evening for me to attend this concert and hear you perform. The premier of Marvin playing, Vanessa's singing and using Bro. Greg Olsen's artwork was beautiful.
I have already listened to your CD multiple times and can't wait for the concert tonight! I absolutely love all your songs, but my favorites are tracks 1, 5, and 6. I love them, they truly bring the spirit. Thank you for providing this opportunity of listening to you so I could discover your incredible gift, now I have the CD! I also want to thank you for both Goldstein's and your signature. Thank you.
A marvelous voice, natural acting talent and a love of the theatre have kept Vanessa Joy on stage most of her life.