I met JEANNI GOULD a few months ago here in Arizona. She was releasing her latest CD, "God Sends Angels" and I happened to be in town to attend the concert. It was a lovely evening concert outdoors and I was able to meet several artists she had on her albums. I was delighted to meet her especially after knowing her music from singing one of her songs at girls camp a few years prior. Jeanni will be posting here regularly in the Inspire section of this blog and we are looking forward to hearing more about her life pursuits in music.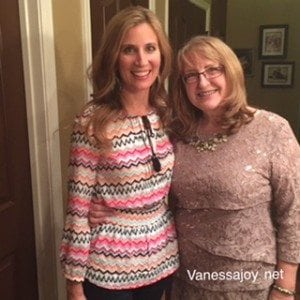 Jeanni was born playing the piano. She learned to play guitar in Paris France at age 20, singing on the streets for her rent. (She chose guitar because it's hard to carry a piano on the metro.) The 2nd of 7 children, Jeanni grew up in northern Utah. She started writing music at age 7 and wrote her first inspirational song at age 18. She has continued writing songs straight from her heart, inspired by pondering the scriptures, seeking for faith, and feeling the Lord's love.
Jeanni has 4 CDs published through Deseret Book: WE ARE DAUGHTERS, A WOMAN'S HEART, DAUGHTERS OF HEAVEN, and SHINE THE LIGHT. Her first Christmas CD A JINGLEBELLE CHRISTMAS COLLECTION includes a duet of her daughter and son-in-law singing that very first inspirational song! Jeanni just released her newest album GOD SENDS ANGELS.
Jeanni's music has touched the hearts of tens of thousands of listeners, and her songs have been translated into multiple languages. Jeanni was nominated for three Pearl Awards, including Inspirational Album of the Year. Many of her songs have also earned Church Music awards. Her music has been performed at Women's Conference at BYU, and in the Assembly Hall at Temple Square.
Jeanni Gould has also written 3 best-selling Young Women Books and Music CD/CD-ROMSs, also published by Deseret Book, with creative events, activities, and songs for youth. (Just so you know, Deseret Book is almost always sold out, but you can get everything at www.jeannigould.com)
Jeanni's motto: "It's amazing how much you can accomplish if you never sleep." In her 'spare' time, she likes to snowboard, hike, read all night, and plan trips off the beaten track. She is honored to be the mother of two brilliant beautiful and independent-minded children and continues to welcome teens and little ones into her home for dance/vocal/piano lessons and other adventures. Jeanni loves her wonderful husband who is the love of her life, loves to laugh, loves chocolate, and loves the Lord. Did we mention loves chocolate?
https://www.vanessajoy.net/wp-content/uploads/2016/01/VanessaJoyandJeannigould.jpg
320
320
Vanessa Joy
https://www.vanessajoy.net/wp-content/uploads/2015/11/VanessaJoy-Gold-300x117.png
Vanessa Joy
2016-01-12 10:39:55
2016-01-05 21:16:22
Meet Jeanni Gould - Composer