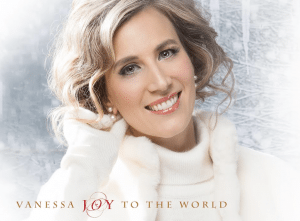 "What Child Is This" by Vanessa Joy is found on the Classical Crossover Christmas CD entitled "Joy To The World" by Vanessa Joy and can be found here or you can listen to it here in Vanessa Joy's store or here on youtube. "What Child Is This" is a Christmas carol written by William Chatterton Dix in 1865. As William was recovering from being very sick, he was renewed spiritually and during this time he wrote several new hymns. This song was was one of them and written to the familiar tune titled, "Greensleeves".
As I arranged this piece of music, I wanted the same theme to be able to repeat within the song. As I went through the music I found I was able to keep the theme easily by changing a few notes within the original song and continue the general feeling while changing the tune slightly. It does sound different than the original because of this, and may bother some people because it is not the exact original. I like to think of it as a newly added version of the same song we are all familiar with. I had fun creating it with Marvin Goldstein who is also an arranger and talented pianist.
This is a beautiful familiar carol that is sung by many during Christmastime. Do you have a fond memory of singing carols? Have you gone Christmas caroling before? What songs do you enjoy listening to during the Christmas season? Please let me know in the comments below. Let this song fill your heart with Christmas Spirit and bless your life.
https://www.vanessajoy.net/wp-content/uploads/2017/12/Screen-Shot-2017-12-13-at-4.03.56-PM.png
692
938
Vanessa Joy
https://www.vanessajoy.net/wp-content/uploads/2015/11/VanessaJoy-Gold-300x117.png
Vanessa Joy
2017-12-22 14:10:26
2017-12-21 08:59:50
What Child Is This by Vanessa Joy