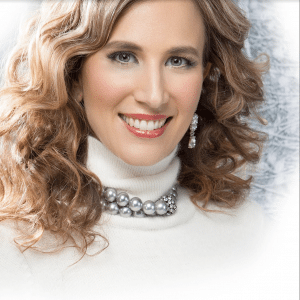 "Winter's Snow" by Vanessa Joy can be found on the Classical Crossover Christmas CD entitled "Joy To The World" by Vanessa Joy and can be found here or you can listen to it here in Vanessa Joy's store or here on youtube.
"Winter's Snow" Is a delightful fast-moving and cheerful song full of happiness and joy. It was written by Edward Casual in 1858. The music was a written by John Goss in 1871. The new arrangement on the album "Joy To The World" has a fresh contemporary feeling to it as it sounds like it could be written today.
I love how timeless Christmas music is in general. Christmas hymns have been around for a very long time and it is comforting to hear them again and again this time of year. Singing Christmas carols has been a tradition of mine since I was very little. When I was a child my parents would bake a variety of delicious Christmas cookies and we would go caroling from home to home singing Christmas carols together as a family and delivering treats. I loved it. More than anything I can remember the beautiful warmth that came into my heart by seeing the smiles on everyones faces as we stood in the cold winter snow and sung at the top of our lungs songs like, "We wish you a Merry Christmas" and "Deck The Halls". I loved it so much I think that is one of the biggest reasons I sing today. I love how it cheers people. I hope my music helps people to feel better. That memory of singing as a child will be a treasure within my soul forever. Singing blesses peoples lives and I love spreading Christmas cheer.
Do you have any childhood memories of Christmastime? What were your traditions as a family? Share your comments below, I'd love to hear from you. Let this song bring you Christmas cheer and bless your life.
https://www.vanessajoy.net/wp-content/uploads/2017/12/Screen-Shot-2017-12-13-at-4.06.42-PM.png
1184
1184
Vanessa Joy
https://www.vanessajoy.net/wp-content/uploads/2015/11/VanessaJoy-Gold-300x117.png
Vanessa Joy
2017-12-23 19:12:38
2017-12-14 11:36:21
Winter's Snow by Vanessa Joy