"Oh what a beautiful morning… Oh what a beautiful day… I've got a wonderful feeling, everything's going my way." (Yes that is the song in my head right now from the musical Oklahoma.) I decided to hike white mountain. Or or should I say white hill, slope or bump? I don't even know if white mountain has a name, it's just what I call it. It's not really that grand but in the middle of the dessert it does stand pretty tall. Most advanced hikers would laugh at this easy walk, I'm calling it a hike. This mountain sticks out against the other surrounding mountains because the rock is white. It was a very easy hike and took me about 30 minutes to get to the top. I brought a water bottle, homemade trail mix, and a camera. It was early (7:00 a.m.) and I didn't see a soul until my way back down.
I loved hearing the birds singing. I love the cheerful music they provide, it helps remind me everyday that I am not alone and God is nearby. I saw several beautiful creatures including a cute chipmunk, lizard, great horned owl, and a silver hawk who was squawking like crazy! There were a few other birds I heard but didn't recognize there names. (I like bird watching). The flowers were in full bloom and surprisingly I didn't sneeze once! It's cool to actually see some colors in the middle of a very dry desert. I really appreciate the changing seasons here, it is so beautiful.
Go for a walk today even if it's to your mailbox. See if you can spot a bird singing a lovely little song. Feel the wind or rain or sunshine on your face. (I say rain because I used to have to force myself to go walking every day while I lived in Washington and most days I got wet because it was almost always raining.) Get out and enjoy what has been created for you to know HE lives and loves you. Don't forget even a small amount of exercise will produce endorphins and elevate your mood.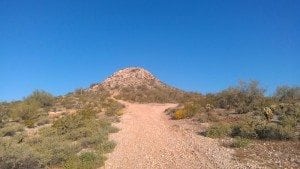 https://www.vanessajoy.net/wp-content/uploads/2015/10/0-1.jpeg
451
800
Vanessa Joy
https://www.vanessajoy.net/wp-content/uploads/2015/11/VanessaJoy-Gold-300x117.png
Vanessa Joy
2015-10-06 10:32:06
2015-11-24 14:06:10
Oh What A Beautiful Morning