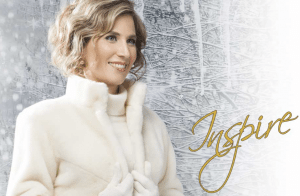 "O Come Emmanuel" By Vanessa Joy is a hymn found on the Classical Crossover Christmas CD entitled "Joy To The World" by Vanessa Joy and can be found here or you can listen to it here in Vanessa Joy's store or here on youtube.
"O Come Emmanuel" is an old song favorite of mine that is quite dramatic and deep. It is a latin hymn that talks about the first and second coming of Christ. There is a yearning and longing within the message of the lyric and melody of this song. It's message teaches straight out of the Bible about the purpose of our Savior coming to earth to teach and testify of why we are here and that he will return again someday. The lyrics were translated several times and there are several verses.
The striking melody brings majesty and great magnitude along with the lyric. I wanted to convey the message within this song as I recorded it and it was a very serious message. "I will shake all nations" and "Every knee shall bow and every tongue confess that Jesus Christ is the Lord". Within these scriptures this hymn speaks of the many prophesies. How darkness shall flee because Christ is the "Dayspring" meaning, Christ's light, sunshine, sunrise and He will make the dark clouds flee from us. His power and goodness brings us comfort.
How has having Christ's light with you blessed your life? How has He changed your life? Please let me know in the comments below. I hope you will play this song at Christmastime and let it bless your life.
https://www.vanessajoy.net/wp-content/uploads/2017/12/vanessajoy-1.png
551
842
Vanessa Joy
https://www.vanessajoy.net/wp-content/uploads/2015/11/VanessaJoy-Gold-300x117.png
Vanessa Joy
2017-12-25 11:37:08
2017-12-14 12:07:34
O Come Emmanuel by Vanessa Joy