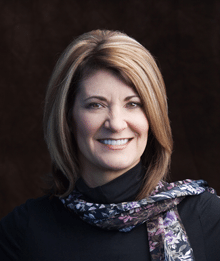 Michele is amazing! I met her several years ago at her concert when I first moved to Arizona while I was attending a music seminar about the music business. I love her rich singing voice and it has been a pleasure to speak with her and get to know her. I'm excited to have her contribute and inspire us on the blog. We're blessed to have her music to listen to. If you ever want to know anything about what's happening musically in Phoenix area – she knows! Sign up for her newsletters to be notified. Here is some more information about her.
As a Nationally acclaimed inspirational singer and speaker, Michele Baer has enjoyed sharing her music and messages of hope for many years. Since making her stage debut at age 6 in a Northern California production of "The Sound of Music", Michele has continued to perform in Music Theater throughout California, Connecticut and Arizona. Some of her favorite roles are "The Good Witch" in Wizard of Oz, 'Fairy Godmother' in Cinderella, 'Sarah' in 1856, and 'Elizabeth' in Because of Elizabeth.
Michele received a Bachelor of Arts degree from Brigham Young University and toured with their A Cappella Choir to Italy and Israel. With extensive piano and voice training, she has also enjoyed her work as a music teacher, leading children's choirs in 2 states and voice lessons for over 20 years. She helped found the show choir group, 'LIGHT' in 2002 and also directed the Heritage Academy High School Choral program in Mesa, AZ for 4 years.
A 2-time winner of the National Teachers of Singing competition, she was also honored as the National 'Vocal' Mother of the Year in 2003 for her ability to balance family, music and community service. In 2012, during 'Restore Love' week, Michele sang "God Bless America" before the National Live Glenn Beck Radio Show in Dallas, Texas.
As a recording artist, Michele has composed and produced 4 CD's of Inspirational Vocal Music which are currently featured on ITunes and music stations throughout the Western United States. She enjoys speaking at Women's Conferences and has been a presenter for the Especially for Youth program for 10 years.
Michele enjoys volunteering to make a difference in her community. In 2008, she was honored to serve as state media spokesman for the 'Yes on 102' Marriage Amendment Planning Team. She has also served on the Board of a National Political Party and produced several community benefit concerts for United Families International, Banner Alzheimer's Institute, Family Watch and Arizona Right to Life. For the past four years she has served as the Director of the Christmas Concerts at the Mesa Arizona Temple.
Michele and her husband Sterling have 6 children, 5 grandchildren and enjoy cycling, pickle ball and singing in the East Valley Millennial Choir.
https://www.vanessajoy.net/wp-content/uploads/2016/01/MicheleBaerLR.png
261
220
Vanessa Joy
https://www.vanessajoy.net/wp-content/uploads/2015/11/VanessaJoy-Gold-300x117.png
Vanessa Joy
2016-02-09 10:00:49
2016-01-07 16:43:52
Meet Michele Baer - Inspirational Singer and Speaker