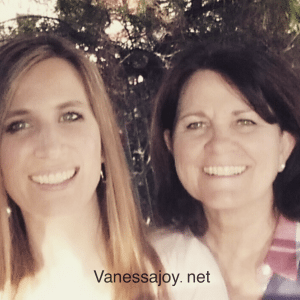 I've used essential oils for about 10 years mainly in my bathwater but it wasn't until about 6 years ago while I was performing for a business convention in Park City, Utah that I happened upon a girl who gave me a set of 3 essential oils to use. Sadly I lost her contact information but used the oils off and on and really loved using them. I take the oils with me when I travel around the world to sing to keep my immune system healthy.
I met an amazing woman a few years ago while performing for BYU Education week. Recently, I ran into her again when I went to a conference for essential oils and found out she knew her stuff. I had eaten a large amount of salad for lunch in a rush to get back to sing and my stomach was upset. Brenda the amazing woman – grabbed her peppermint oil and poured one drop of oil on the back of my hand and told me to lick it up. I did as directed and my stomach was soothed in a matter of minutes. I believe oils are a beautiful treasure and when used properly they can really benefit our lives. I'm so excited to have Brenda Ethington contribute on my wellness blog and talk about the benefits of these precious oils. Here's some more information for you to read about Brenda.
Brenda Ethington is a mother of 8 children and has 20 grandchildren. She and her husband of 41 years live in Mesa, Az. She has been on her Health and Wellness journey for the past 40 years, having had her last 6 children as home births with a midwife. She started using herbs over 35 years ago because her brother became a Master Herbalist and started his own business, which now she does demos for at health food stores. She began using essential oils 15 years ago and learned how powerful, useful and important they are as a alternative health treatment. She has been very excited about serving her family, friends and community, especially now since she has discovered a clinical grade essential oil company called Améo, which Zija International added to their company over a year ago. She is impressed with the science within the company. Her journey continues also with the Moringa the miracle tree that has been discovered to have over 92 nutrients, which is Zija's core nutritional product. You can contact her directly at brendaethington@hotmail.com if you'd like more information about these products.
https://www.vanessajoy.net/wp-content/uploads/2016/01/VanessaJoyBrendaEthington.png
1077
1075
Vanessa Joy
https://www.vanessajoy.net/wp-content/uploads/2015/11/VanessaJoy-Gold-300x117.png
Vanessa Joy
2016-01-21 08:00:25
2016-01-20 22:51:24
Essential Oils - Brenda Ethington