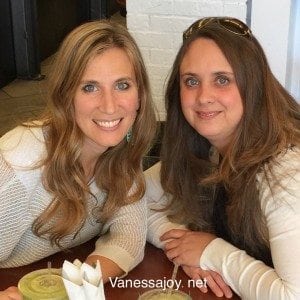 I got to meet Sara here in Phoenix, AZ a few months ago. She's full of talent and such a fun girl. We spoke for hours about music and it was so great getting to know her. I'm excited to share her music with you, she will be contributing regularly on the blog in the inspire category.
Sara Lyn (Bissett) Baril, raised in southern Alberta, Canada, began composing music at a very young age. At 16, she began to score some of her compositions which were subsequently performed by talented friends at various functions. Her music has been frequently used over the last 15 years at many church programs (firesides), including sacrament meetings, and occasionally the stage.
She has composed music for a Christmas cantata, entitled "Glorious Is His Name", performed in 1999 in Raymond, Alberta and in 2004 in Saskatoon, Saskatchewan, and music for and LDS Stake play entitled "Finding My Way" in 2003, also in Saskatoon, Saskatchewan.
In the fall of 2006, when her black binder of printed music began to burst at the seams and after much encouragement from people in her stake, she began publishing her songs in local bookstores. The ball began to roll very quickly after she sent a few songs down to well-known LDS music producer, Greg Hansen, and by spring 2007, her debut album, "Thy Healing Hands – Songs of Comfort and Peace" was released. In 2015, Sara chose to release a second album, Come To Know Him, which includes an additional 13 songs about Jesus Christ and His gospel. This collection includes many songs written from her young adult years, as well as several new compositions. Both albums include professional LDS vocals from talent such as Daniel Beck, David Osmond, April Meservy, Julie Rose, Dallyn Vail Bayles, Keith McKay Evans, Sara Bethany Ham, and others.
Sara enjoys writing inspirational songs and choir numbers, although she has also composed children's music and occasionally a country or love song. She has also written various songs in support of the annual auxiliary themes within the LDS Church. This music has been sung and loved by the Young Women, Primary and Relief Society groups in areas she has lived and served. Sara has found her musical styles to expand over the years and enjoys writing about many topics, but writing songs about the Savior has always been her most fulfilling endeavour.
She and her husband, Mark, have five children and reside in southern Alberta. When she's not writing music, she's busy catching up on house work and attending her children's ball games. She currently serves as the Young Women's president in her ward.
https://www.vanessajoy.net/wp-content/uploads/2016/02/VanessajoySaraLynBaril.jpg
1064
1064
Vanessa Joy
https://www.vanessajoy.net/wp-content/uploads/2015/11/VanessaJoy-Gold-300x117.png
Vanessa Joy
2016-02-02 10:08:28
2016-01-06 08:46:49
Meet Sara Lyn Baril - composer