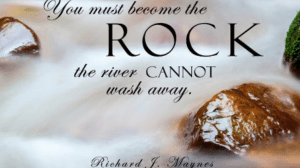 WHY I SING.
There are many things I know to be true and one of them is that each of us have been blessed with gifts from the giver of all good gifts, God our Father. The sooner we acknowledge them and where they come from, the greater impact we can have on others and the more fulfillment we may enjoy.
I realized in High School, after struggling to understand how to accept compliments, that my singing voice is one of my gifts. I don't have to be conceited or put myself down; I am content to know that God has given me a gift and I am happy to share it with others.
Through the years I have inquired what He would have me do with this gift. The answers have varied as the circumstances in my life have changed, but always I've tried to be true to his direction. Recently I felt compelled to record my voice so others could enjoy the musical messages while I was home with my husband raising our children. I have also experienced great miracles as the Lord multiplied my talent in ways I had never imagined.
Sometimes my love and joy for the Lord seems unbounded and the only way I can express it is through singing or listening to beautiful music. This powerful expression rises from my soul directly to my God. I count it a blessing that I can express my Praise and Gratitude to the Lord in this meaningful way. This is why I sing. (Psalms 104:33)
https://www.vanessajoy.net/wp-content/uploads/2016/01/Screen-Shot-2016-01-18-at-1.33.50-PM.png
423
754
Michele Baer
https://www.vanessajoy.net/wp-content/uploads/2015/11/VanessaJoy-Gold-300x117.png
Michele Baer
2016-03-01 08:33:02
2016-01-18 13:41:18
Why I sing - by Michele Baer