WHAT'S YOUR THING?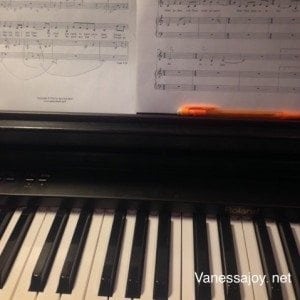 Everyone I know can do something – skills, talents, and gifts being used in so many ways, and all of it for good. I think it's wonderful how often gifts compliment each other and work together to accomplish great things. We all have purpose. We all have things we must do. Whether or not people realize it, every one has something to offer.
I'm a very mediocre cook, but when I do cook, I can cook for an army. I must have aced the test in school on multiplying fractions. Does it taste good? I don't know. I'm far too stubborn and impatient and detest directions.
I can't seem to keep a house clean, but I'm excellent at faking it (just don't open any closets or look under any beds) and really good at "whirlwind cleaning". Perfectionism is something I'm striving for, but on a way lower scale than most people.
There is so much others do that I can't, but I figure everyone has their thing and it's okay. We're not meant to do everything. No one can – or should – hog all the talents or all the blessings. Writing music just happens to be my thing. When my kids don't want to practice piano, I remind them that I started out just like them; learning how to read and write music by taking lessons, practicing, succeeding, failing, and trying again.
Henry D. Taylor said, "Our talents differ. To some is given one, and to some another. You cannot all be Gifford Nielson on the football field or Kresimir Cosic on the basketball floor, but you can excel in something. From your ranks will come our outstanding educators, attorneys, musicians, businessmen, physicians, statesmen, farmers, and scientists.
You probably have gifts and talents that you have not yet discovered or that are dormant. These must be awakened. For more information about Sara go here.
https://www.vanessajoy.net/wp-content/uploads/2016/02/vanessajoymusic.jpg
479
479
Sara Baril
https://www.vanessajoy.net/wp-content/uploads/2015/11/VanessaJoy-Gold-300x117.png
Sara Baril
2016-03-22 09:22:51
2016-02-23 11:46:53
What's your thing - by Sara Lyn Baril